↓↓↓↓↓↓↓↓↓ Blog Post Starts Below ↓↓↓↓↓↓↓↓↓
---
---
"Settlement Approved!"
Posted on August 22, 2013 at 10:01 AM - Updated: Thursday, Aug 22 at 10:07 PM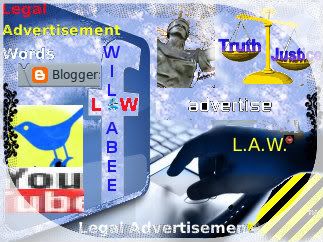 SAN FRANCISCO — A U.S. judge on Monday granted final approval to Facebook's $20 million settlement of a lawsuit over targeted advertising despite objections that the deal did not go far enough to protect children's privacy. Five plaintiffs filed a class action against Facebook in 2011, saying the social networking giant's "Sponsored Stories" program shared users' "likes" of certain advertisers with friends without paying them or allowing them to opt out. A "Sponsored Story" is an advertisement that appears on a member's Facebook page and generally consists of a friend's name, profile picture and an assertion that the person "likes" the advertiser. The case has highlighted tension between privacy concerns and Facebook's drive to monetize user content. Under the terms of the settlement, Facebook will pay $20 million to compensate class members, and promised to give users more control over how their content is shared — changes which plaintiff lawyers estimate to have a value of up to $145 million. Facebook charged advertisers nearly $234 million for Sponsored Stories between January 2011 and August 2012, court filings show. Child rights advocates had argued that no minors should have their content shared with advertisers. But in an order on Monday, U.S. District Judge Richard Seeborg in San Francisco wrote that the settlement, "while not incorporating all features that some of the objectors might prefer, has significant value." Representatives for Facebook, the plaintiffs or objectors could not immediately be reached for comment. The case in U.S. District Court, Northern District of California, is Angel Fraley et al., individually and on behalf of all others similarly situated vs. Facebook Inc., 11-cv-1726.
"Puyallup: That's Lewd!"
Posted on August 22, 2013 at 10:01 AM - Updated: Wednesday, Aug 28 at 12:07 AM PDT Puyallup, WA -- The Puyallup Police Department is facing accusations A Seattle attorney and co-counsel filed suit Thursday, August 22, against the Puyallup Police Department on behalf of a dozen DUI suspects, eleven women and one man, claiming that their privacy rights were violated. The suit alleges that Puyallup Police Department jailers forced primarily female DUI suspects to needlessly undress and recorded the nudity on the jail's in-house surveillance system. "It appeared from my limited review that it was happening to women -- attractive women, in particular," the attorney said. Jail surveillance video, obtained by the plaintiff's law firm, shows the woman changing into a standard-issue jail uniform. But then a jailer comes back to the cell and she's told to undress again. The women are alleging the recordings amount to not just illegal strip searching but criminal voyeurism that should be prosecuted. "If this were any other person and had occurred outside the jail, we would call these people peeping Toms," said co-counsel for the plaintiffs. "It's not right," said one of the alleged victims who did not want to be identified. She said jailers told her to take her clothes off in what she thought was a private cell. "He (said) 'You have to take everything off – off. Underwear too,'" said the married mother of two. "I said, 'It's just underwear. What can I do in my underwear, you know?' He said 'You just have to take everything off.'" The Seattle attorney said more than two years ago he noticed while reviewing evidence that two of his female DUI clients were forced to disrobe at the Puyallup jail, even though they weren't being booked and they were about to be released. He made public record requests for more jailhouse videos. "I wondered if there was a pattern," he said. He also said he found that women were being ordered to use the bathroom and change in cells equipped with video cameras. He found that males were more likely to use a curtained area in the jail's common area that he said is not monitored by cameras. "The irony is, these women are being suspected of misdemeanors and taken to a facility where officers are committing felonies, the attorney said." The city of Puyallup says video surveillance is a standard tool in holding cells everywhere, and that completely stripping and changing into jail clothes is standard procedure that keeps prisoners from possessing contraband. The city says there is no evidence of exploitation on the part of police. In fact, they claim that's something the women's attorney should answer. Puyallup City Attorney Kevin Yamamoto says the suit is baseless. "The jail videos we've watched so far don't show any inappropriate activity. In fact, the corrections officers are acting very professionally," Yamamoto said. Yamamoto said the Seattle attorney's claims are "not true at all." He said plaintiff's counsel has "selectively chosen videos" and "cherrypicked" the ones he believes prove his case. Yamamoto said cameras in common areas and cells are a common fixture in jails. In contrast to the Seattle attorney's statements, Yamamoto said the suspects were administratively booked and were required to change into jail uniforms to follow what is a common practice in the booking procedure. As for why those videos haven't been deleted, Yamamoto says they are required to keep them for several years because of state records retention laws. The Seattle attorney said most of the victims did not learn they were videotaped until he contacted them and showed them the videos. "It's so sick," said female client about seeing the tape for the first time. "Oh my God, I (didn't) believe my own eye. It's me. I felt sick to my stomach." "We see no wrongdoing on the part of anyone at the jail," said Capt. Scott Engle of the Puyallup Police Department. Pierce County Prosecutor Mark Lindquist was out of the office today and unable to respond to whether he'll look into possible charges against the officers.
Anonymous v. City of Meriden
Posted: 3:20 p.m. EDT, August 20, 2013 - Updated: 03:22 a.m. PDT, August 21, 2013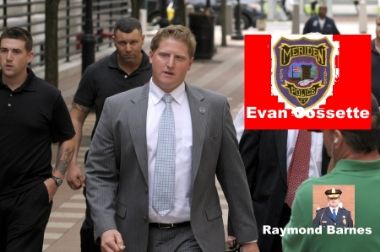 Meriden, Connecticut - Michael Shea, Connecticut's newest federal judge, recently ruled on a "deliberate indifference," "inadequate supervision" case, with dismal results. In a decision finalized earlier this month, Shea let the city of Meriden and its police chief off the hook on a $1.5 million judgment. The ruling stemmed from a case against Officer Raymond Barnes, who allegedly raped a minor at least twice in 2007 and never was arrested. The rape case is bizarre and heinous even for the seasoned observer of police and prosecutorial malfeasance. The city did not deny the rape allegations, or that the plaintiff was 15 years old and unable to give legal consent. However, in court documents, the city claimed the girl "seemed very proud of having sex" with the officer. They also claimed that she "dressed like a prostitute." The lawyer for the 15-year-old rape victim argued that gross negligence by the city left Barnes free to continue to abuse his power, position and privilege. Witnesses said Barnes visited the girl's residence about 40 times off duty, sometimes on duty and in uniform, even bringing a friend along for shared sex with the teenager. A Meriden detective applied for an arrest warrant related to the sexual assaults. The rape warrant wasn't served. In exchange for his resignation and a liability release, the city gave Barnes a $5,000 payment in 2008. Last week, a call to New Haven State's Attorney, Michael Dearington, asking about the case, received the following response: "After a review we did not sign it," was all the State Attorney Dearington would say Monday. Despite all that, Judge Shea ruled the plaintiff "failed to submit evidence raising a triable issue that the city's and the chief's allegedly inadequate supervision of Barnes reached the point of deliberate indifference … " Ironically, some of Shea's statements in his ruling echo these same outrageous and inadmissible claims by the city, regarding the plaintiff's sexual history and reputation, which suggested "she brought the rape upon herself." Before gaining a lifetime appointment to the federal bench by President Obama last December, Shea handled and supervised complex litigation for Day Pitney, including the defense of St. Francis Hospital and Medical Center regarding its "oversight" of pedophile doctor George Reardon. The rape victim alleged in the federal lawsuit, Anonymous v. City of Meriden, that the police department had a de facto policy of failing to supervise, discipline or train officers adequately. She further alleged that the defendants specifically and repeatedly failed to supervise, discipline, or adequately train Officers Raymond Barnes and Jeffry Cossette. Officer Raymond Barnes, the alleged rapist, also escaped arrest for theft of city services and threatening of a neighbor and a tow truck driver, according to court records. Barnes was given a "counseling letter" for telling a tow truck driver he was not going to tow Barnes's or anyone else's unregistered vehicles and for warning his neighbor, "If you want to start this, I'm going to finish it." Barnes also got paid for "patrolling" or sleeping at his own residence on at least a dozen occasions, making him late for backup calls for fellow officers. He reported his location as on street patrol when he actually was at home. Jeffry Cossette signed the disciplinary letter in which Barnes was docked three days pay and suspended for 15 days.
"At most," Shea wrote in an order absolving the city of Meriden and Chief Cossette (pictured above, center) of damages, "Officer Barnes's past misconduct put the city on notice that he was a lazy and dishonest police officer with a temper. It did not put the city on notice that he was likely to sexually assault a minor." Essentially Shea ruled, none of the officials named in the suit could have imagined Barnes was inclined to continue a pattern of criminal activity. As Judge Shea put it so brilliantly: "Officer Barnes's past misconduct was of a different kind and magnitude than his later assaults." In another case, a lawyer for an abused prisoner pressed New Haven State's Attorney Michael Dearington to pursue perjury charges against Evan Cossette, son of Meriden Police Chief Jeffry Cossette. That plea went nowhere. Dearington even defended the actions of the younger Cossette, who pushed a handcuffed prisoner backwards into a holding cell, causing him to strike his head against a concrete bench. Cossette moved the man numerous times trying to prop him up, then left the cell. The man's skull was fractured. As Cossette returned to duty, Meriden Police issued a formal report stating there was no nepotism in the department. Two other officers who raised the issue faced disciplinary action. The Meriden Police Department has established itself as among the more brutal and corrupt in Connecticut. Beatings, taser death and cover-ups are part of the regular menu. In another notable case, the department suppressed a video for three years showing that an officer pistol whipped and beat a suspect after falsely reporting a collision and shots fired. Ultimately, this officer received the harsh punishment of a suspended sentence. Meriden Police learned early and often that officers are above the law. That training has repeatedly been reinforced by prosecutors and judges. Prosecutors and judges can't be accused of doing anything effective about it. Evan Cossette was not brought to justice by local police or state prosecutors. Rather, the feds had to step in. Cossette was convicted in June of violating the prisoner's civil rights and obstructing justice. He faces up to 30 years in federal prison at sentencing next week. Cossette resigned from the police department Tuesday, a day after a federal jury found him guilty of using unreasonable force on a prisoner and then obstructing justice in an effort to cover up his actions. Cossette submitted a letter of resignation Tuesday, Caroline Beitman, the city's personnel director, said in an e-mail. Cossette, son of Meriden Police Chief Jeffry Cossette, had been on administrative leave since a federal grand jury indicted him in November. Cossette testified Friday that he pushed Temich because Temich became aggressive. The "firm shove," Cossette testified, put distance between him and Temich. "I was fearful of what he was going to do," Cossette testified. "I was surprised when he fell." The jury of nine men and three women deliberated for less than three hours after hearing closing arguments from his defense attorney and federal prosecutors David E. Novick and Paul H. McConnell on Monday. They reached their verdict about 3 p.m. Jurors found that Cossette's actions the evening of May 1, 2010, violated the civil rights of Pedro Temich, an undocumented immigrant who officers had arrested after he crashed his unregistered car into another car while driving drunk. Cossette shoved Temich, who was handcuffed and intoxicated, backward into a jail cell, causing him to fall and strike his head on a concrete bench. Temich suffered a deep gash to the back of his head. The incident was captured on a video camera in the jail cell. The video was the prime piece of evidence in the case. The case, Novick said in his closing argument, was not about the difficult job police officers must perform or second-guessing a police officer's split-second decisions. "This case is about holding police officers, with whom we entrust with our safety and our liberty, to a high standard," Novick said. In his closing argument, Cossette's attorney urged jurors to place themselves in the shoes of the police officer and to evaluate what they were seeing from his perspective. He argued that Temich had been violent and aggressive and that Cossette believed Temich was going to attack him when he shoved him into the cell.
We-Read Mail
Posted: Friday, 16 August 2013 10:06 - Updated: 03:22 a.m. PDT, August 28, 2013 On August 12, a Consumer Watchdog organization released a court document filed by Google in a federal case in Northern California District Court. "If you care about your email correspondents' privacy don't use Gmail. [There is nothing private in any electronic communication facilitated by its Gmail service.]" That's the advice given by the Consumer Watchdog's Privacy Project director. The tech giant whose very name has become a verb admits to this fact, to the court, In a "Motion to Dismiss" obtained by Consumer Watchdog groups. Google's attorneys argue:
"'Just as a sender of a letter to a business colleague cannot be surprised that the recipient's assistant opens the letter, people who use web-based email today cannot be surprised if their emails are processed by the recipient's [email provider] in the course of delivery. Indeed, "a person has no legitimate expectation of privacy in information he voluntarily turns over to third parties."'"
Google readily admits the bizarre sender/assistant analogy employed by the white-stocking law firm hired to protect its interests, but tellingly, Google has not told its millions of users, that there is nothing private in any electronic communication facilitated by its Gmail service. The Consumer Watchdog's Privacy Project director writes:
"Google's brief uses a wrong-headed analogy; sending an email is like giving a letter to the Post Office," said Simpson. "I expect the Post Office to deliver the letter based on the address written on the envelope. I don't expect the mail carrier to open my letter and read it. Similarly when I send an email, I expect it to be delivered to the intended recipient with a Gmail account based on the email address; why would I expect its content will be intercepted by Google and read?"
Although Google's admission may be something of an unexpected revelation to the millions of people who rely on Gmail for their electronic communication, there is precedent for the denial of privacy in the third-party transmission of information. In the case of Smith v. Maryland (1979), the court held that "a person has no legitimate expectation of privacy in information he voluntarily turns over to third parties." The court in that case ruled that if someone is talking to another person by way of a medium provided by a third-party (in the Smith case it was a telephone company), both parties must expect that the "intermediary" will have access to the content of the communication. Regarding the telephone company — analogous to Google in the present case — the court explained that when a person uses a telephone, he "voluntarily convey[s] numerical information to the telephone company and 'expose[s]' that information to its equipment in the ordinary course of business." In a more recent case, however, the Supreme Court ruled that Internet and telephone communications are not a priori devoid of constitutional protection. "I for one doubt that people would accept without complaint the warrantless disclosure to the Government of a list of every Web site they had visited in the last week, or month, or year," Justice Sonia Sotomayor wrote in the U.S. v. Jones opinion handed down in January 2012. Although the case in which Google admitted that it rifles through users' e-mails deals with a complaint regarding Google ads, in an interview with media sources in 2009, Google Chairman Eric Schmidt referenced the mandates of the Patriot Act as justification for his company's monitoring of customers' e-mail.
"If you have something that you don't want anyone to know, maybe you shouldn't be doing it in the first place," Schmidt said. "But if you really need that kind of privacy, the reality is that search engines, including Google, do retain this information for some time. And ... we're all subject, in the United States, to the Patriot Act, and it is possible that that information could be made available to the authorities."
Not only could that information be made available, that information is funneled directly to the desktops of federal snoops. Media sources have reported about the leaked PowerPoint presentation explaining PRISM — the National Security Agency's (NSA) program monitoring the Internet activity of millions of Americans. Under PRISM, the NSA and the FBI are "tapping directly into the central servers of nine leading U.S. Internet companies, extracting audio, video, photographs, e-mails, documents, and connection logs that enable analysts to track a person's movements and contacts over time," as reported by another media source. As the investigation proceeds, it is becoming apparent that the level of collusion between the surveillance agency and the country's largest tech companies appears much higher than representatives of those corporations would have customers believe. As if that unconscionable cooperation wasn't enough, stories in other outlets report that the federal government's corporate partners in the construction of the surveillance state are handing over more private customer data than has been revealed so far. Take, for example, this information contained in a story published by another media source online:
Through its open-source Android project, Google has agreed to incorporate code, first developed by the agency [the NSA] in 2011, into future versions of its mobile operating system, which according to market researcher IDC runs on three-quarters of the smartphones shipped globally in the first quarter. NSA officials say their code, known as Security Enhancements for Android, isolates apps to prevent hackers and marketers from gaining access to personal or corporate data stored on a device. Eventually all new phones, tablets, televisions, cars, and other devices that rely on Android will include NSA code, agency spokeswoman Vanee' Vines said in an e-mailed statement.
In a 2011 presentation obtained by another source, Smalley listed among the benefits of the program that it's "normally invisible to users." The program's top goal, according to that presentation: "Improve our understanding of Android security." Vines wouldn't say whether the agency's work on Android and other software is part of or helps with Prism. The military-industrial-surveillance-technology complex is massive and the threat it poses to the Fourth Amendment can be neither overstated nor overlooked, if liberty is to be preserved. The aggregate message of these separate accounts is that the federal government, in cooperation with several of the country's largest corporate entities, treats every American citizen as a suspect. Moreover, the scope of the surveillance is being expanded to gather every word, every movement, every text, every conversation, every e-mail, and every social media post under the never-blinking eye of the federal domestic spying apparatus. It is critical that Americans recognize that the sweeping surveillance dragnet thrown by the NSA, FBI, and other federal agencies is in direct, open, and hostile opposition of the fundamental freedoms protected by the Constitution. The Fourth Amendment to the Constitution clearly states:
"The right of the people to be secure in their persons, houses, papers, and effects, against unreasonable searches and seizures, shall not be violated, and no warrants shall issue, but upon probable cause, supported by oath or affirmation, and particularly describing the place to be searched, and the persons or things to be seized."
Despite the black-and-white admissions made by Google attorneys in the brief disclosed by Consumer Watchdog, a Google spokesperson told media sources in an e-mail statement:
"We take our users' privacy and security very seriously; recent reports claiming otherwise are simply untrue. We have built industry-leading security and privacy features into Gmail — and no matter who sends an email to a Gmail user, those protections apply."
It appears that Google has one face for its federal co-conspirators and one for the millions of Americans who send millions of monitored messages through its servers.

---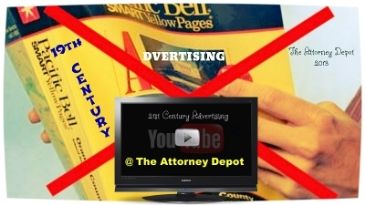 ---
---